About Pre Order Product
In response to the call for environmental protection and unnecessary quantity spending, Techwear Club would use Pre-Order for some particular items.
To differentiate these items, you can see there would be pre-order information in product detail during the pre-order period.

You will get 25% off if you order Pre-Order products, comparing with full price when these are actually in stock.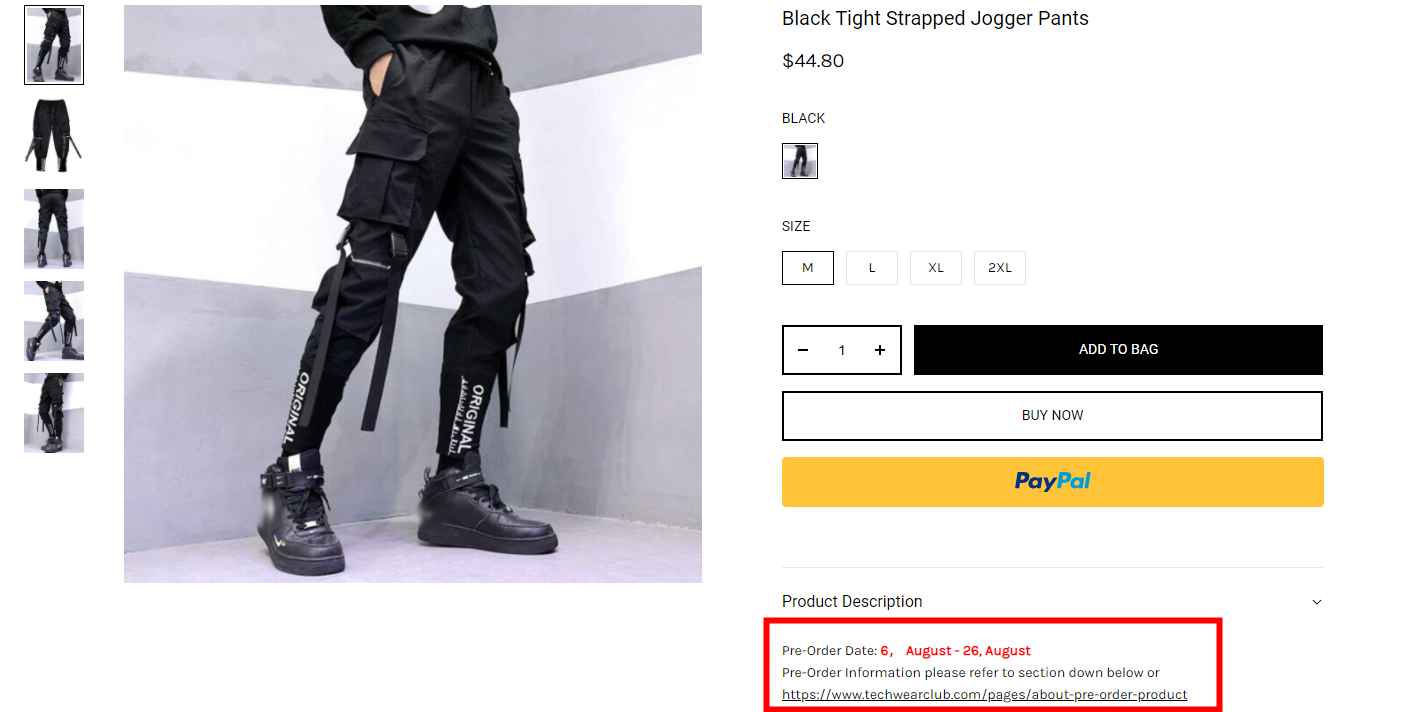 Please note, we added crowdfunding end time for each pre-order product. If by the end of the time it did not meet the production line, your money will be refunded to you by how you pay. And usually, these products would start to produce after you finish the payment, which requires more time than usual comparing to the product in stock, which has no [Pre-Order] sign. Usually, it takes 30 days to deliver. However, if you order products in stock in a single order, Techwear Club would separate your pre-order product and in-stock product, which allows you to get your goods as fast as we can.
We do accept refund requests for Pre-Order products, since keeping you waiting is not cool, however, any further waiting would be appreciated. Also, if Pre-Order product can't meet the quota, we will contact and refund you as well, with a discount coupon.
Techwear Club appreciates your understanding.
If you complete your purchase of any Pre-Order product, we take that as you already read and fully understand the statement of Pre-Order product we claim.
If you have any further queries, please contact our email customer service.